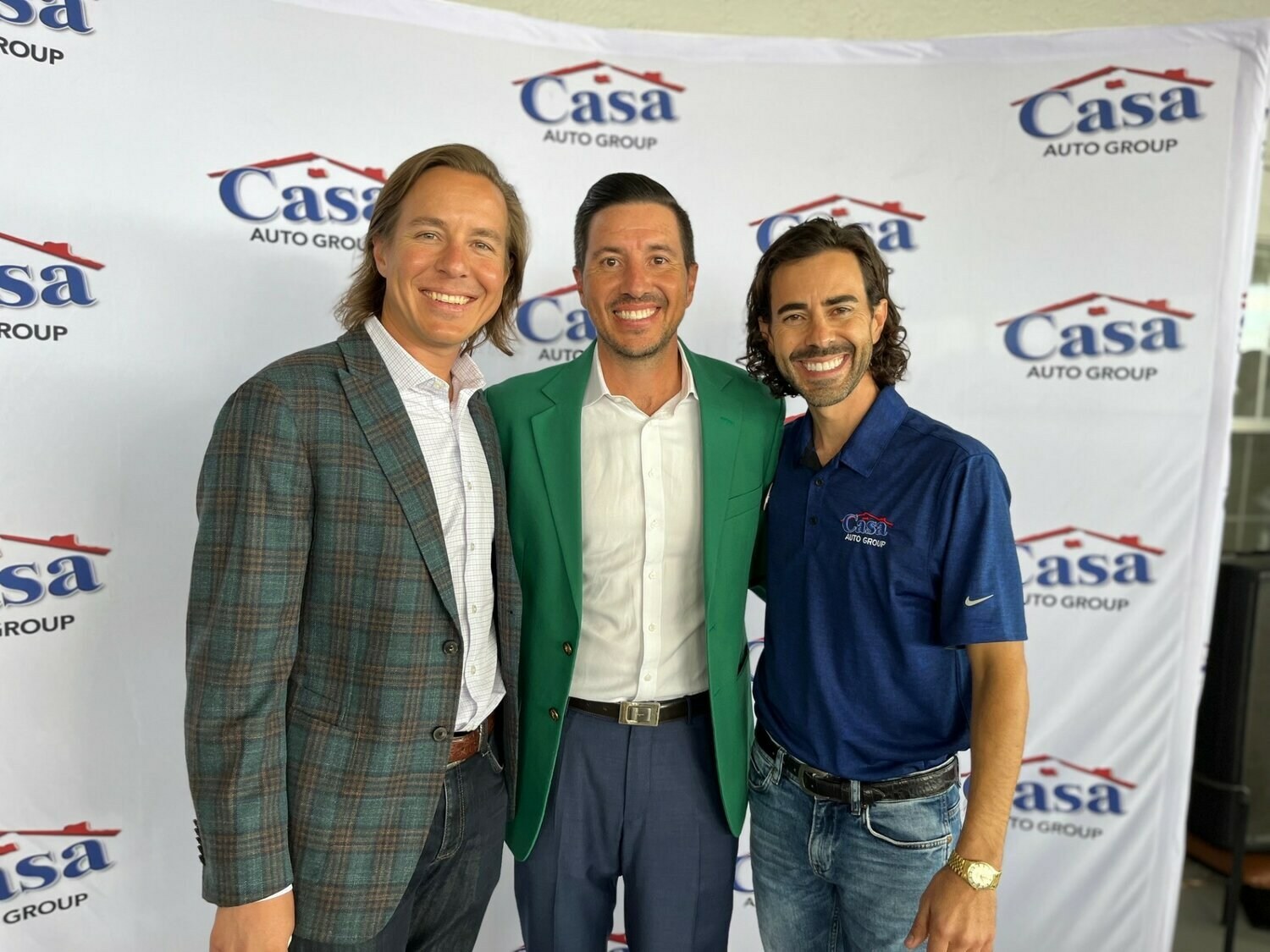 In a significant development, Casa Auto Group has successfully completed the acquisition of Borman Autoplex, a prominent automotive complex housing Ford, Honda, Hyundai, and Mazda dealerships in Las Cruces, New Mexico. With a history dating back to 1986, the Autoplex is recognized for its expansive vehicle inventory, spanning more than 20 acres, making it one of the largest dealerships in the Southwest. This acquisition represents a pivotal moment for Casa Auto Group, a locally owned and family-operated enterprise deeply rooted in the Borderland community.
Originally established by the esteemed Frank Borman, 95, a former astronaut who notably commanded the historic Apollo 8 Mission, the Autoplex has long been an iconic fixture in the region.
The Casa Auto Group, under the leadership of CEO Ronnie Lowenfield, President Justin Lowenfield, and General Counsel Luke Lowenfield, is synonymous with principles of integrity, community engagement, and exceptional customer service. The Lowenfield family, renowned for its longstanding commitment to the Borderland community, aims to infuse these values into the Las Cruces area.
Ronnie Lowenfield conveyed his excitement regarding the acquisition, highlighting its significance by stating, "The addition of Borman Autoplex marks a momentous milestone for Casa Auto Group. Our mission has consistently revolved around serving others, adhering to ethical practices, and valuing individuals. With the Casa Autoplex now part of our family, we have the opportunity to extend our unwavering commitment to delivering top-tier customer service and actively engaging with the local community in Las Cruces. As we seamlessly integrate this new venture into our existing operations, customers can expect to receive the same exceptional experience they have come to associate with the Casa Auto Group brand."
The Casa Auto Group's journey commenced in 1969 when Wally Lowenfield acquired the establishment that would eventually evolve into Casa Ford Lincoln in El Paso, Texas. The Group's expansion continued in 1984 with the addition of Casa Nissan. In recent years, the third generation of Lowenfield management has steered the company towards remarkable growth. Casa Kia became part of the portfolio in 2016, and in 2021, Casa expanded to encompass Buick GMC. The subsequent year witnessed Casa's footprint expanding even further, with the inclusion of Chevrolet, Toyota, Honda, and Chrysler Dodge Jeep Ram dealerships in Alamogordo, New Mexico.
With the incorporation of the Casa Autoplex, Casa Auto Group now offers a lineup of 15 major automotive brands, ensuring coast-to-coast delivery and complimentary delivery of any brand within a 100-mile radius of any location.
While Casa Auto Group continues to solidify its presence in the Southwest, the company remains steadfast in its commitment to exceeding customer expectations and actively contributing to the communities it serves. Casa's impactful sponsorships and support for charitable events and organizations have left a positive mark in El Paso and Alamogordo, and this tradition of community engagement is poised to extend to the Las Cruces community.
The acquisition of Borman Autoplex represents a significant chapter in Casa Auto Group's history, reinforcing its position as a trusted and community-oriented leader in the automotive industry across the Southwest.
For additional information regarding Casa Auto Group and its comprehensive range of services, please visit their website at www.casaautogroup.com.