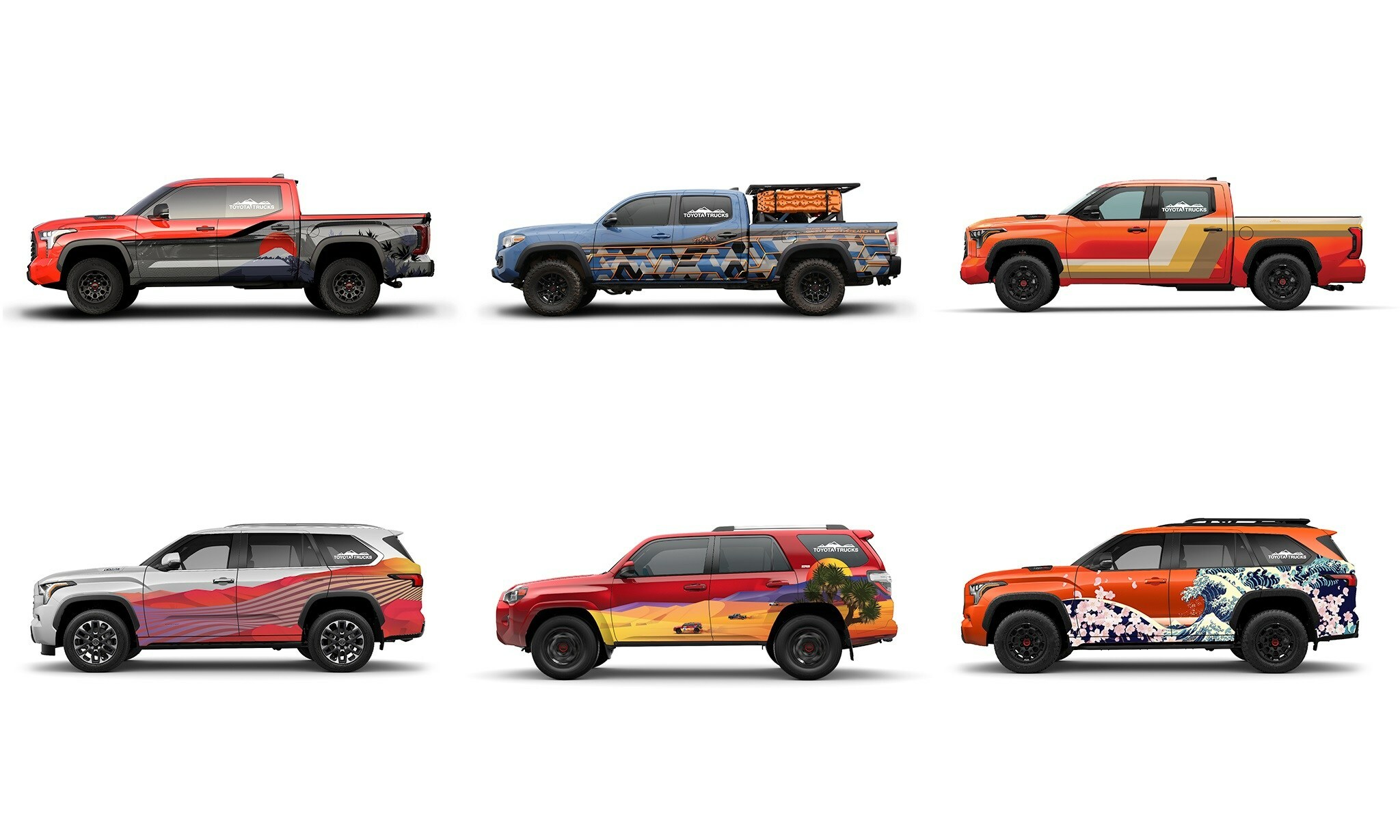 In a demonstration of unwavering commitment to excellence and the spirit of adventure, Toyota Motor North America (TMNA) proudly announces its increased participation in the 2023 Rebelle Rally. This year, the automaker will field a total of six teams in the event, doubling its presence from the previous year. The 12 skilled team members, hailing from diverse professional backgrounds, will put their driving and navigation talents to the test in this challenging off-road navigation rally, exclusively for women competitors.
Taking place from October 12 to 21, 2023, the Rebelle Rally covers more than 1,400 miles of demanding terrain across the Nevada and California deserts. Toyota's expanded representation in the event serves as an opportunity for team members to gain real-world off-roading insights and an understanding of how Toyota's trucks perform in rugged conditions, knowledge that can prove invaluable in their everyday roles.
Toyota's six teams will commandeer a fleet comprising various grades of the automaker's most popular off-road options, demonstrating the brand's formidable off-roading legacy.
Here are the participating teams, along with their assigned vehicles and respective functions:
Team 152

Vehicle: 4Runner
Participants: Samantha Barber and Becky Brophy
Toyota Function: Production Engineering

Team 182

Vehicle: Sequoia
Participants: Sandra Li and Myra Padda
Toyota Function: Production Engineering

Team 153

Vehicle: Tundra
Participants: Kara Yde and Susann Kazunas
Toyota Function: Research and Development / Manufacturing

Team 183

Vehicle: Sequoia
Participants: Heather Eich and Alison McGowan
Toyota Function: Research and Development

Team 190

Vehicle: Tundra
Participants: Sive'a Peralta and Rie Iida
Toyota Function: Research and Development

Team 195

Vehicle: Tacoma
Participants: Ai Keskeny and Karli Raimondo
Toyota Function: CALTY Design
Kristen Tabar, Group Vice President of Advanced Mobility Research and Development at Toyota Motor North America, expressed the significance of the Rebelle Rally in Toyota's culture, stating, "The Rebelle Rally provides the perfect platform for Toyota team members to demonstrate their passion for learning and problem-solving, develop their driving skills, navigate treacherous terrains, and work together as a cohesive unit. This remarkable journey highlights important principles to Toyota's culture: teamwork and the challenging spirit that drives the brand forward."
In addition to its active participation in the event, Toyota is once again taking up the role of presenting sponsor for the Rebelle Rally's Live Webcast. The webcast will offer viewers live updates, participant interviews, and insights from checkpoints throughout the rally, providing an immersive experience of the event.
As the rally unfolds, fans and enthusiasts worldwide are invited to follow Toyota's teams' action-packed journey. The live webcast of the Rebelle Rally can be accessed at http://www.rebellerally.com/live, allowing viewers to witness the triumphs and challenges faced by these remarkable women as they navigate rugged terrains.
Susann Kazunas, Vice President at Toyota Motor Manufacturing, Texas, extended an invitation to everyone, saying, "We invite everyone to join us in celebrating the durable trucks and the incredible women who embody the spirit of the rally."
Toyota's increased presence at the 2023 Rebelle Rally is a testament to its dedication to fostering teamwork, adventure, and resilience, values that resonate deeply within the brand.