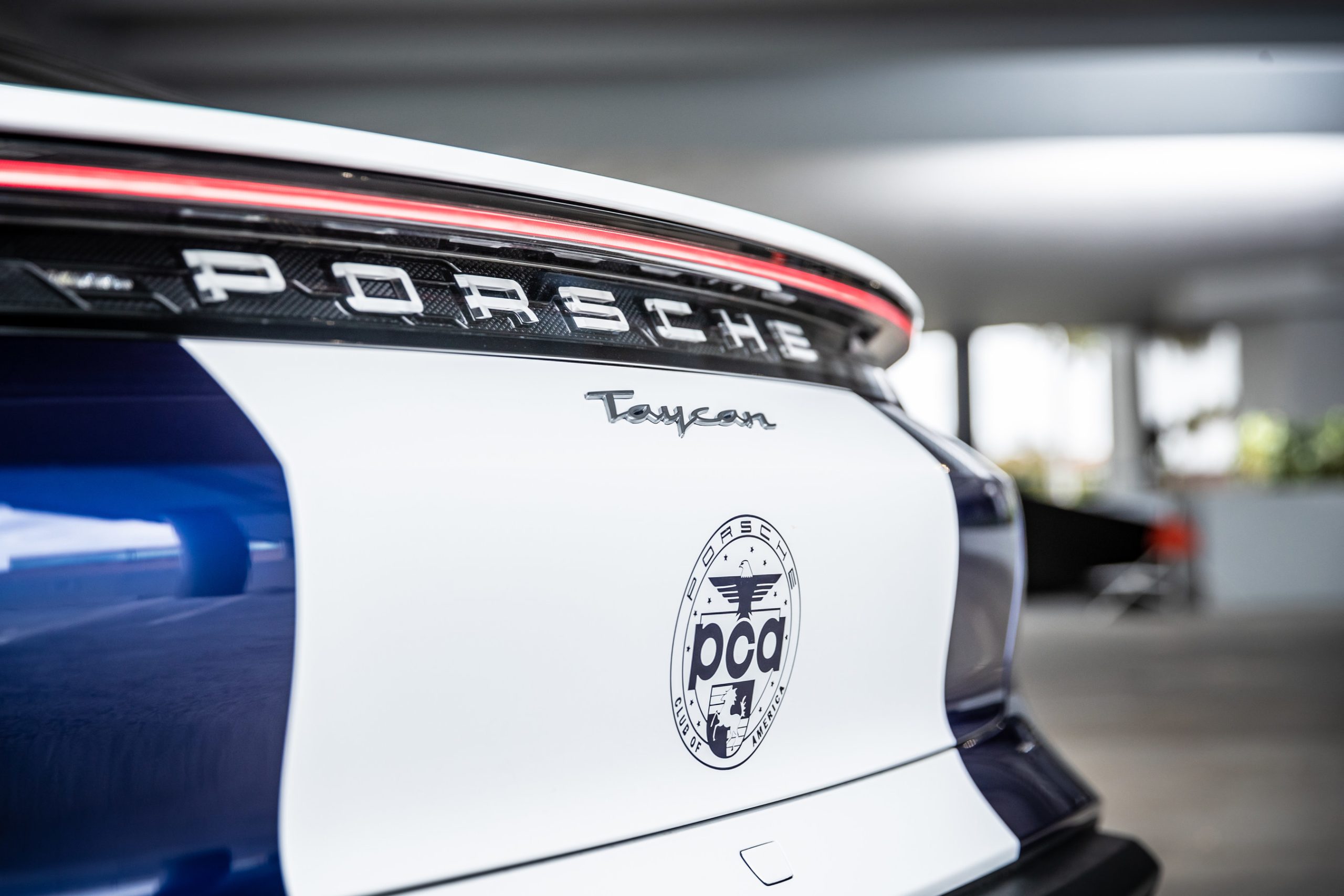 A unique sweepstakes is available for Porsche and Princess fans to win an all-electric Porsche Taycan. This prize is part of the recently announced partnership between the Cruise Line and the Porsche Club of America. This high-performance customized vehicle features the iconic seawitch of the cruise line, similar to what is found on every Princess ship's bow.
This sweepstakes is open to North American residents only. It runs from June 13th through November 30th 2022. It's easy to enter the sweepstakes: guests can purchase an add-on package for Princess, sail on a Princess MedallionClass cruise or get OceanReady for their next voyage.
John Padgett of Princess Cruises stated that a Porsche Taycan, like a Princess MedallionClass cruise is a technological marvel that delivers an unforgettable and truly emotional experience. "There is no better way to increase the excitement of our partnership with Porsche Club of America than to put a Princess or Porsche enthusiast in the driver's seat of an exceptional new luxury sportscar to create an unforgettable experience.
The 2022 all-electric Porsche Taycan, in Gentian Blue Metallic, has some impressive features.
BOSE (r.surround sound system)
20″ Taycan Turbo Aero Wheels
Colored Porsche Crest wheel center caps
Front doors with "Electric" logo
Interior in black/limestone beige
Ambient lighting
Lane Change Assist (LCA)
Window trim in silver
Three years of DC charging sessions lasting 30 minutes with Electrify America
This exciting sweepstakes is open to all fans. Each entry counts as one entry. These include:
(1) Sailing with Princess Between June and November 2022 (Entry)
Get OceanReady between June 2022 and November 2022 to be eligible for future voyages (1 entry).
Pre-cruise purchase of a MedallionClass accessory between June 2022 and November 2022 (1 Entry)
MedallionPay Shoreside purchases between June 2022 and November 2022 (one entry per port)
Purchase Princess Premier add-on, or upgrade from Princess Plus to Princess Premier (one entry) – this does not require you sailing during the same period.
Registering to win at www.princess.com/taycansweepstakes (1 entry)
Register at any Porsche Club of America Event Between June and November
Complete rules can be found on www.princess.com/taycansweepstakes. The random drawing will take place December 15, 2022.
Additional information about Princess Cruises is available through a professional travel advisor, by calling 1-800-PRINCESS (1-800-774-6237), or by visiting the company's website at http://www.princess.com/.
* Excludes residents of Quebec, Canada.